Custom Lanyards Attachments
Discount-Lanyards.com has 11 Attachments, 3 Adjusters, and crystal clear badge holders to choose from to complete your Custom Lanyard order! 6 of the 11 Attachments offered are FREE of Charge! These are the Key Ring, J-Hook, Bulldog Clip, Plastic Clip, and Lobster Claw. If you choose, you may upgrade to one of the other 5 options made available to you for a small additional fee. Each order also comes with a FREE Safety Break-Away standard on every lanyard!
Want to see Your Name and/or logo on a custom lanyard? Get your order started by filling out a FREE Quote today!
Each Lanyard Attachment is unique, and used to hold different types of badges and badge holders, keys, etc. If you have any questions, or are unsure of which attachment would best suit your needs, please give our friendly and knowledgeable staff a call! We are located right here in the USA and are happy to answer all of your questions!
Lanyards Attachments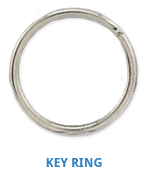 247L-01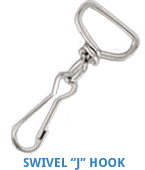 247L-02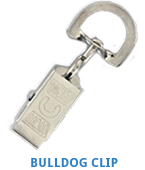 247L-03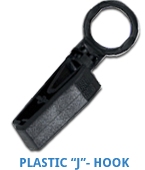 247L-04
247L-05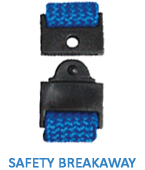 247L-15
Key Ring
J-Hook
Bulldog Clip
Plastic Clip
Lobster Claw
Safety Breakaway
247L-01
247L-02
247L-03
247L-04
247L-05
247L-15
FREE
FREE
FREE
FREE
FREE
FREE

Available for 1/2", 5/8", 3/4", and 1" Lanyards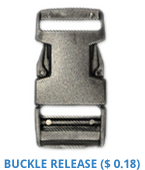 247L-07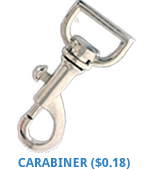 247L-08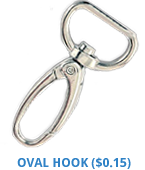 247L-0a9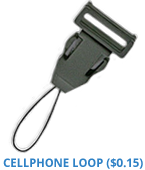 247L-10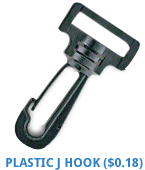 247L-11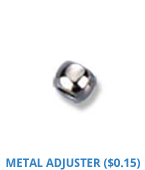 247L-12
| Buckle Release | Carabiner Hook | Oval Hook | Cell Phone Loop | Stationary Hook | Metal Bead |
| --- | --- | --- | --- | --- | --- |
| $0.12ea | $0.15ea | $0.12ea | $0.09ea | $0.14ea | $0.05ea |
| $0.14ea | $0.15ea | $0.12ea | $0.12ea | $0.14ea | $0.08ea |
| $0.14ea | $0.15ea | $0.14ea | $0.14ea | $0.18ea | $0.12ea |
| $0.18ea | $0.18ea | $0.15ea | $0.15ea | $0.18ea | $0.15ea |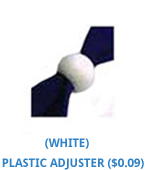 247L-13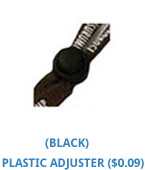 247L-14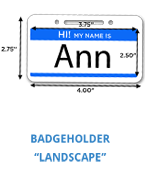 247L-16
| Size | Plastic Bead | Plastic Pincher | Badge Holder |
| --- | --- | --- | --- |
| 1/2″ | $0.05ea | $0.08ea | $0.18ea |
| 5/8″ | $0.08ea | $0.09ea | $0.18ea |
| 3/4″ | $0.12ea | $0.12ea | $0.18ea |
| 1″ | $0.15ea | $0.13ea | $0.18ea |
Please see the pricing tables above for any upgrade attachments, hooks, adjusters, cell phone loop, and badge holder. Once you have made your choices we are happy to create a custom quote for your order! The Fastest & Easiest way to get started is by filling out our FREE Quote form today!
What We Offer to You on Every Order:
FREE Artwork & Design
100% Satisfaction Guarantee
FREE Unlimited Revisions
100% Price Match Guarantee
FREE Air Shipping
FREE Pantone Color Match

Here at Discount-Lanyards.com we offer you FREE and UNLIMITED Artwork & Revisions! We have excellent on-site designers that work with all customers to ensure their design is presented to their exact specifications on their custom lanyards. We also offer a 100% Price Match Guarantee! That simply means that when you order from Discount-Lanyards you are guaranteed not only to receive top-of-the-line lanyards, but you will also receive them at the best possible price! Don't wait any longer-Fill out our Fast & Easy FREE Quote Form Today!